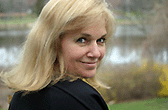 Is yours a new business just starting up or one looking to grow? Are your services innovative? Do your products surpass your competition's? If so, you want to be sure that people know!
Many businesses while focused on providing premier services or top quality products, don't always dedicate enough time or resources to getting their message out in an effective and consistent way.
By highlighting your experience, reputation, environment, innovation, or whatever that special something is that sets you apart, we can build a distinct identity for your business with a promise of expertise and value that will make your business grow. And to continue to maintain that growth, I can provide thought leadership on Best Practices used by your company, especially in the areas of efficiency and effectiveness.
Communication is the passing of information from one person to another. Since your customers are people and your business is run by people, it really is all about the people. If you're looking for someone with the ability to communicate YOUR message, please contact me. I'm looking forward to hearing from you.
.