Leveraging over 40+ years of combined experience, we can share the insight needed to get the job done. Dobilas Advisors has the Best Practices, has seen what really works and knows the challenges and pitfalls to avoid.

BUSINESS SOLUTIONS
Dobilas Advisors provides program management and communication services as well as technology solutions for your business needs.
Program Management
Communications
Websites
Mobile Applications
CLOUD TRANSFORMATION
Many organizations are moving to the Cloud to save costs and increase productivity. Are you ready for your Transformation?
Strategy
Governance
Scorecards
Training
Infrastructure as Code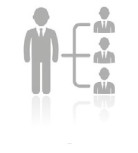 ARCHITECTURE GOVERNANCE
Have the capability for effective and optimized Technology Architecture ensuring ongoing alignment with technology standards, compliance with architecture policies and procedures and timely fulfillment of key technology strategies.
Application Portfolio Management
Technology Portfolio
Policies and Procedures
Architecture Reviews
Key Partners/Interactions